AMERICAN IMAGE PRESS NOLA
© Joe Trombatore, All Rights Reserved
Joe Trombatore #31837tro
Correspondent Photographer
Cypress Lakes Fire 2010
October 29, 2010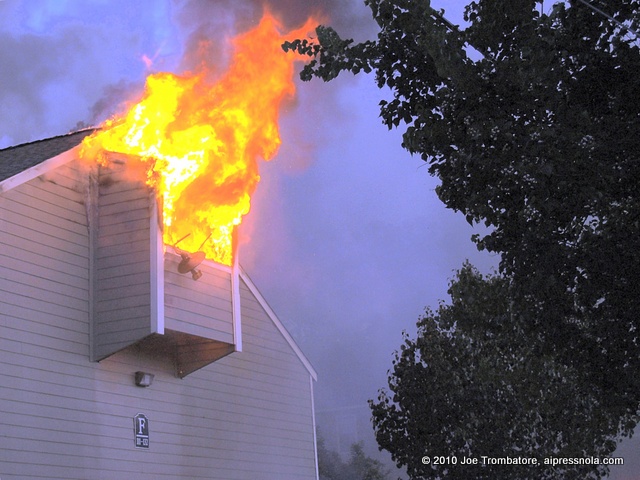 A 3 Alarm Fire engulfed a third floor loft in "F" building at the Cypress Lakes Apartments located in Mandeville Friday evening resulting in the displacement of 22 families.

Fire fighters extinguished the blaze at approximately 7:45 PM.

There were no injuries reported nor has the cause fire yet to be determined.